Advertising Week Latin America's third edition was held in Mexico and brought together the most relevant teams in the industry.
Papalote Museo del Niño was the perfect setting for the new Latin American edition of #AWLATAM. A space where media, brands, technology companies and industrial communities came together to discuss current market trends, as well as what they imagine the future holds for the advertising industry.
With more than 75 seminars, workshops, and the participation of more than 300 brands and 7.500 attendees, Adweek was presented as a must-see opportunity for every professional in the industry.
In a context where great challenges and constant changes became the norm, the 2020 agenda of Advertising Week Latin America featured important discussions on digital marketing, design and technology. The most relevant and pertinent aspects included:
Consistent conscious advertising. New consumers (already known as Generation Z) are digital natives, resulting in a very specific way of consuming content. Their searches are for short, dynamic, personalized and on-demand content. But also, in the era of influencers, they are resistant to the classic concepts of advertising and they demand that brands go beyond simple sales. This is why the idea of ​​"conscious advertising" has emerged and with it, campaigns with a strong focus on concepts such as sustainability, gender perspective and positive impact.
Latin America as the "unicorn" market for e-commerce. In many other countries the digital economy has already achieved robustness and increasingly, those societies are becoming cashless. But, in Latin America, the situation is more incipient, offering a unique opportunity as the majority of digital economical development will take place in the coming years. With a market of 650 million people, it's clear that brands and companies have to be thinking about how they will join this universe.
New tools. Smart marketing. After seeking to understand the consumer and their interests, #AWLATAM2020 provided a lot of space for the presentation of tools that would help provide personalized information about target audiences. One of the most innovative was Visual GPS. A tool that navigates the visual landscape and identifies what is important to consumers, what type of visual content challenges them and what helps them make decisions; Fundamental information to think about when creating a campaign and a message that we want to share.
The era of "Internet of Trust". While the concept "Internet of Things" is still important, we also need to talk about the internet of trust. In a hyperconnected society, where mobile devices, services, and smart homes become the norm, the concepts of privacy and security are gaining strength. As if that were not enough, the ongoing disappearance of cookies puts the digital ecosystem in check, meaning companies must work harder than ever before to establish connections and relationships of trust with their audience.
The importance of quality content. It is clear that today's brands must do much more to achieve results, break through, develop relevance and achieve conversion. In this sense, the trend becomes the rule and quality content becomes the king of advertising. Producing and distributing relevant content that joins the conversation but -even more importantly- that initiates it, is the great challenge facing a generation that are also producers and adapt naturally to new platforms.
E-PLANNING and EPL Media's participation in #AWLATAM2020
For the second consecutive year, with the intention of sharing the work done in Argentina to the world, EPL Media (together with E-Planning) participated in the 2020 edition of #AWLATAM.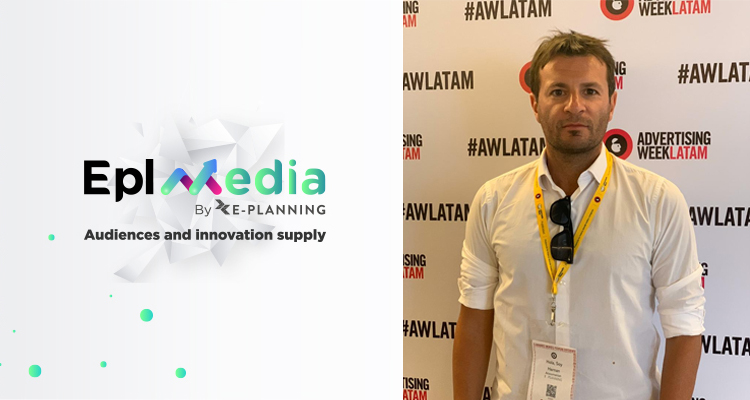 "For us, Mexico, is a fundamental market. According to Comscore reports, we have a reach of more than 60% and 44 million unique users in Mexico, a goal that we achieved thanks to our direct agreements with publishers," said Hernán Arzoumanian, CEO of E-Planning. He added that "AWLATAM is a powerful platform to meet with our current and potential clients, share our growth and learn along the way."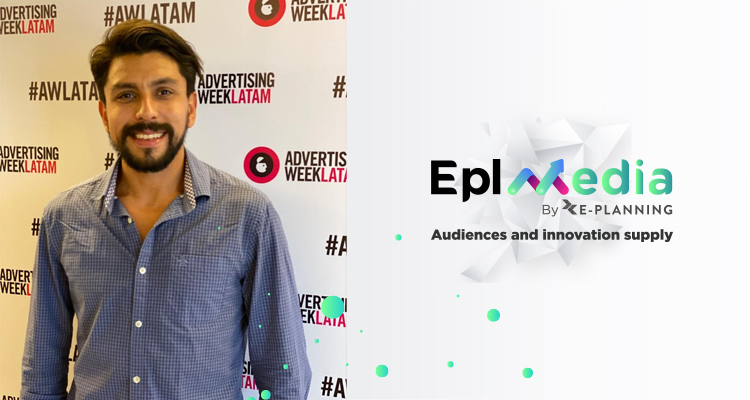 Sebastián Lucero, Chief Marketing Officer of E-Planning, also spoke about the value #AWLATAM2020, stating that "We are very happy to be part of an event of this magnitude that, without a doubt, is the most important in Latin America. From our side, the idea is to publicize the brand and share all the work done by EPL MEDIA. A company with which, in Argentina, we already have an agreement with the largest agencies in the country. Year by year, AWLATAM2020 expands and grows. The value of their exhibitions and the ideas they put on the table is extremely high."